Cobra RAD 380
Affordable & Accurate Detection
The Cobra RAD 380 radar detector is the easiest and most affordable way to drive smarter and safer. With 2nd generation technology for detection range and accurate alerts at a wallet-friendly price, the RAD 380 outperforms other radar detectors in its class.
Buy Now
Cobra RAD 380
Radar & Laser Detector
Discounts for Military, First Responders, Teachers and Students through
See Terms
Discounts for Military, First Responders, Teachers and Students through
See Terms
THE EASIEST WAY TO START DRIVING SMARTER
Drive with more confidence and peace of mind with the affordable and accurate RAD 380 radar detector. Get upgraded performance and features like Adjustable Sensitivity Modes for Highway or City and 2nd generation false alert filtering for a quiet ride, all at a wallet-friendly price.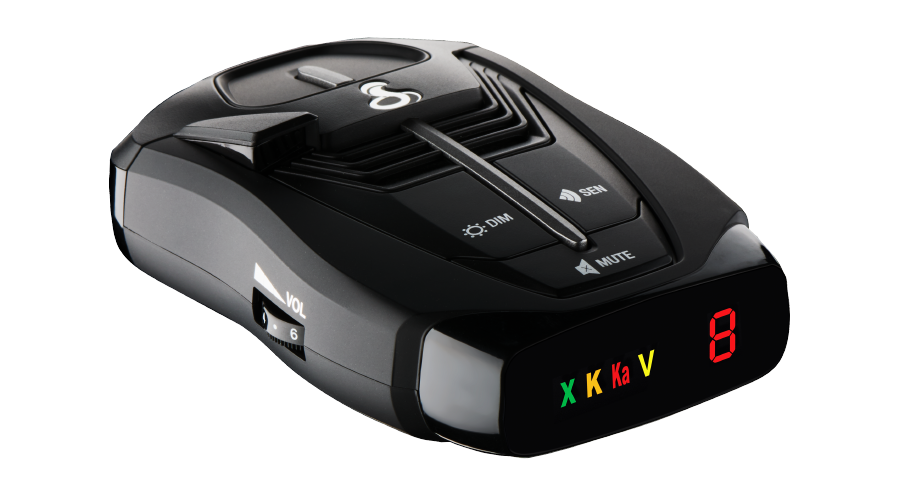 1
Best-In-Class Detection Range
Earlier warnings provide greater protection against all radar and laser guns in use on the road.
2
Next Gen IVT™ Filter
Next generation updateable IVT Filter and advanced anti-falsing circuitry intelligently reduces false alerts from blind spot systems and other vehicle avoidance systems.
3
Dim Button
Adjusts the display brightness for easier nighttime viewing. LaserEye® Protection
LaserEye® detects laser signals from both the front and rear of your vehicle
Sensitivity (SEN) Button
Adjust sensitivity and filtering modes to control how many notifications you receive.

Defender Database
A continuously updated database notifies you to red light/speed camera locations
WHAT'S IN THE BOX
RAD 380 Radar Detector
Windshield Mounting Bracket
12V Vehicle Power Adapter
Dashboard Adhesive Mount
Quick Start Guide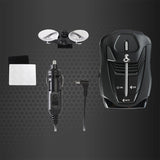 Which Rad Is Right For Me?
THIS PRODUCT

RAD 380

Affordable & Accurate Detection

RAD 700i

Advanced Detection With AutoLearn™ Intelligence

RAD 480i

Long-Range Detection with Shared Alerts
---
*Only with the Drive Smarter® app connected



COBRA RADAR DETECTORS
EXPLORE THE RAD FAMILY
The Cobra RAD family of radar detectors are the most popular detectors for a good reason. From affordable and accurate radar detection to the perfect balance of performance and value, Cobra's RAD detectors have you covered.
Item # 0180008-1
Unit Dimensions: 4.25" L x 2.75" W x 1.25" H (107.95mm x 69.85mm x 31.75mm)
Unit Weight (lbs.): 4.8 oz. (136.1 g.)
Individual Box: 2.13" L x 5.10" W x 7.70" H
Dimensions: (54.10mm x 129.54mm x 195.58mm) Individual Box Weight: 12.8 oz. (362.9 g.)
SKU # 0180008-1
Model: RAD 380
Master Pack Qty. 4
Master Pack: 6.85" L x 10.20" W x 11" H
Dimensions: (173.99mm x 259.08mm x 279.4mm)
Master Pack Weight: 4 lbs. (1,814.37 g.)
UPC #: 028377 10785 6
Master Pack Barcode: 1 0028377 10785 3 
Specifications subject to change without notice.
Are radar detectors illegal?
Radar detectors are illegal only in Virginia, Washington DC, and most parts of Canada.  They are also illegal in all 50 states for commercial drivers, such as truck drivers and taxi drivers.
If you are not a commercial driver, and you are not in Virginia or Washington DC or Canada, then it is perfectly legal to use a radar detector.
What is the range of radar detectors?
In flat, open conditions the range is at least 2 miles.  Please note that road conditions (hills and curves) can affect the range.