Stay Connected On or Off Road
Cobra's professional and recreational CB radios have stood the test of time and are the #1 choice for truckers and other drivers. Whether it's for your big rig, Jeep, pickup truck, or delivery van, our durable and reliable CB radios will keep you connected while you're on the road, of off. Now with dual-mode AM/FM, our CBs provide clearer sound with less background noise and are backwards compatible with older AM-only CB radios.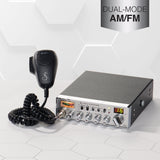 Now with Dual-Mode AM/FM
Cobra led the charge in the FCC's 2021 decision to add dual-mode AM/FM for use in CB radios in the United States. Now with FM capabilities, our CB radios will produce better sound quality without the need to replace your existing antenna.  In addition, our new AM/FM CB radios are backwards compatible so you can easily communicate with older AM-only CB radios.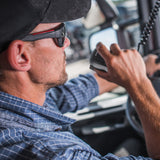 The #1 Choice of Professional Drivers
Cobra CB radios have stood the test of time and have been the #1 choice for professional drivers for over 50 years. Durable, reliable, and full-featured, you'll get clear CB communication on the road with 4 Watts of power, 40 channels, and new dual-mode AM/FM functionality for clearer sound with less background noise.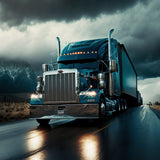 Advanced Safety Features
Most Cobra CB radios come with NOAA Weather Radio Receivers that provide instant access to National Weather Information and inclement weather alerts—even when the radio is turned off. Plus, other features like NightWatch(TM) illumination and dimmer control help with night driving while instant access to Channels 9 or 19 can help in emergencies.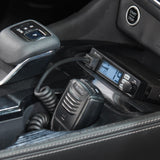 The Right CB Radio for the Job
Whether you need a handheld CB for maximum portability, an ultra compact CB to fit into tight spaces, or a full-size professional CB for your truck, Cobra has the right CB radio for you. Browse our professional and recreational CBs along with our assortment of antennas and mounts to complete your solution.