The Drive Smarter® App
Drive Smarter® is the safe driving app you need to make the most of your compatible Cobra products. Available for both Android and iOS smartphones, Drive Smarter allows you to view a gallery timeline of your dash cam videos, set up advanced safety and security features, receive shared community alerts, and easily manage your device settings.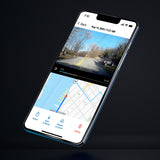 Cloud Video Management
View, download, and easily share your dash cam videos, whether it's from a scenic road trip or from accident footage that you need to share with your insurance provider. Drive Smarter® stores your video footage safely and securely in the cloud so you have access whenever you need it.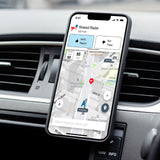 Integrated Driver Alerts
Drive Smarter® now integrates alerts from the Cobra community of drivers, ensuring you receive updates on road conditions and potential hazards. Enhance your driving experience by pairing your Cobra device with the Drive Smarter app so you can share and receive community alerts.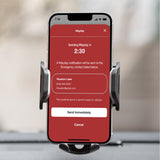 Mayday Alert
Driver Smarter®'s emergency Mayday Alert allows you to set up an emergency contact that will be notified via text message and/or email in the event of a severe impact detected by a compatible device. Get the peace of mind you need for loved ones while they're out on the road.  
Incident Reports
The process for handling repairs and insurance claims after an accident is rarely easy or pleasant. Streamline the claims process with our Incident Reports feature, which compiles relevant information taken from the dash cam video footage in a summarized format for you to send out.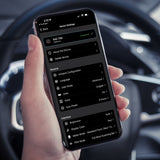 Device Settings
Now you can manage your vehicles and Cobra device settings and features, all from one unified app. From setting up your profile to customizing app alerts and device settings, you can easily control your Cobra detectors and dash cams from within Drive Smarter®.