---
Drive Safer & Smarter with Cobra and ID.me
Cobra is proud to offer discounts to ID.me members like you! Cobra products help you drive smarter and safer on the road. Shop our collection of smart dash cams, detectors, jump starters, and CB radios.
Learn about ID.me discount and eligibility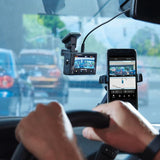 Dash Cams
A connected smart dash cam gives you the peace of mind you deserve for the road ahead, behind, and even inside your vehicle. The only dash cams that include real-time alerts from the Cobra community of drivers, our new SC series cameras feature multiple connectivity options, cloud video management, and advanced safety and security features so you can drive smarter and safer.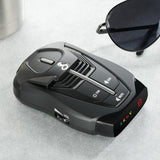 Radar Detectors
Cobra's radar and laser detectors help you stay safe and alert. With 'instant-on' detection, quickly recognize all radar signals from the front and rear of your vehicle. Advanced technology reduces false alerts so you can drive with peace of mind.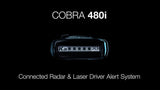 Professional CB Radios
Ground breaking technology, modern design, and unmatched reliability make Cobra the #1 choice for professional drivers. 
Recreational CB Radios
Recreational CB radios are a convenient and reliable communication solution for any situation where other modes of communication may not be as effective. CB radios are particularly useful for off-roading, road trips to remote or rural areas, or when cell phone coverage isn't available.

Jump Starters
Get the peace of mind you need for your daily commute. Cobra JumPack portable power gives you the power to jump start your vehicle without assistance. With enough power to jump multiple times, you can even be a hero for another driver.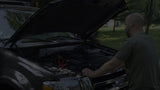 Power Inverters
Cobra power inverters, when combined with your vehicle battery, will keep your appliances running and devices charged, whether you're driving, camping, tailgating, or when power outages occur. 
Marine Radios
Cobra's fixed-mount marine radios are an essential out on the water. Built-in GPS sends distress signals from exact locations while 24 hour access to emergency alerts and NOAA weather broadcasts keeps you informed, prepared, and aware.