Stay Connected with Cobra CB Radios
For over 50 years, Cobra CB radios have been the #1 choice for drivers. With exclusive features like Bluetooth integration and real-time driver alerts, you can count on Cobra CBs to keep you connected and protected.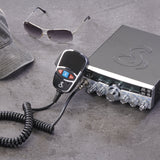 Full-Sized CBs for Pro Drivers
From long-haul big rigs to local work trucks and everything in between, the Cobra 29 series of full-sized CB radios have been the industry leader for decades.  
The connected Cobra 29 LX MAX includes advanced tech features like Bluetooth connectivity, NOAA weather alerts, and real-time driver alerts, while the always-reliable Cobra 29 LTD has been the standard of excellence for over 5 decades.  
---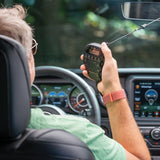 Compact, Mobile CBs
For RV or car camping, back country adventuring, or overlanding, Cobra has the right recreational CB radio to meet your needs. 
The ultra-compact Cobra 75 WX ST provides everything you need in a CB radio when space is limited. The Cobra HH RT 50 is a perfect solution for both in-vehicle and on-the-go mobile operation. 
---

Cobra Technology
Cobra CB radios come packed with advanced technology to help you drive smarter and safer. Whether you're driving I-10 through I-95, cruising Route 66, or off-roading in Moab, a Cobra CB can be your best friend if you want to stay connected.